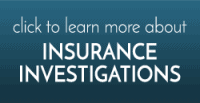 Statistics show that insurance fraud costs US companies more than $80 billion a year, making it difficult for insurance providers to continue offering the coverage that Americans need without significantly increasing policy premiums. When fraudsters hit, everyone hurts.
To help combat increasing risk of fraud-related losses, multiple states have developed new requirements designed to help insurance providers better identify and combat fraudulent claim activity.
Helping You Meet State Requirements
Many of these states now mandate that insurance companies either establish in-house Special Investigative Units (called SIUs) or contract with outside SIU management and compliance providers to help develop and implement anti-fraud services and minimize risks. Florida, home to the Brumell Group, is among those states working to more proactively combat fraud. State Statute 626.9891, known as Florida's Fraudulent Insurance Act, mandates that all insurance carriers with premiums over $10 million establish and maintain an in-house or contracted SIU. Insurers with premiums under $10 million must file a plausible anti-fraud plan.
DID YOU KNOW? There is a fiduciary duty to identify, report & combat insurance fraud!
Florida Statute 626.989 (6) "…any insurer, agent, or other person licensed under the code, or an employee thereof, having knowledge or who believes that a fraudulent insurance act or any other act or practice…is being or has been committed shall send to the Division of Insurance Fraud a report or information pertinent to such knowledge or belief…"
The Brumell Group offers SIU management and compliance services to insurance providers nationwide. We'll begin with a thorough assessment of your company's operations, policies and procedures to identify all strengths and weaknesses in your anti-fraud efforts. Then, we'll develop and file an anti-fraud plan, or implement and maintain SIU management practices over the long term, and assure that your company remains in compliance with all relevant state statutes.
Our fully customizable SIU management and compliance services include:
Full claims investigative services
Annual reporting to state
Development and submission of comprehensive anti-fraud plans
Review, identification and detection of potentially fraudulent claims (Case Analysis™)
Evaluate, Detect, Investigate and Report for investigation of such claims (Case Analysis™)
Systematic tracking of the progress and results of reported claims for the purpose of periodically updating action plans and annual reporting
Reporting claims with suspicion of fraudulent acts to your state's Division of Insurance Fraud
Assisting in prosecution of claims determined to be fraudulent
State-certified continued education unit(s) training
Toll-free fraud hotline
For information on a customized anti-fraud plan or SIU services, contact the Brumell Group today.