Do you know the
only two questions

a business is allowed to ask someone who has a service animal?

In recent years, there has been a rise in cases where individuals bring their pets into businesses under the pretense that they are service animals, and then file a lawsuit under the Americans with Disabilities Act (ADA) if an employee asks the wrong questions.

Learn more about the rise of this issue and what businesses are, and are not, allowed to do in our latest white paper, "Service Animals: Legal Rights and Responsibilities."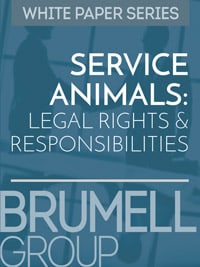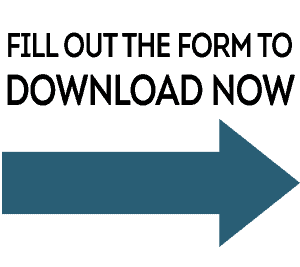 In this white paper, you will learn:
The only two questions a business is allowed to ask someone with a service animal

Where the service animal is permitted to go in the business

When and if a business is allowed to ask a service animal to leave

Important first steps to take when someone files a lawsuit against your business under the ADA
This complimentary white paper is provided as a service of the Brumell Group. For more information on partnering with us, call today at 877.880.5150.
We respect your privacy and will not sell or rent your information to third-parties. By downloading this white paper, you are consenting to receive occasional relevant, timely industry updates directly from the Brumell Group. You may easily update your subscription preferences at any time by clicking on the link at the bottom of these email updates.