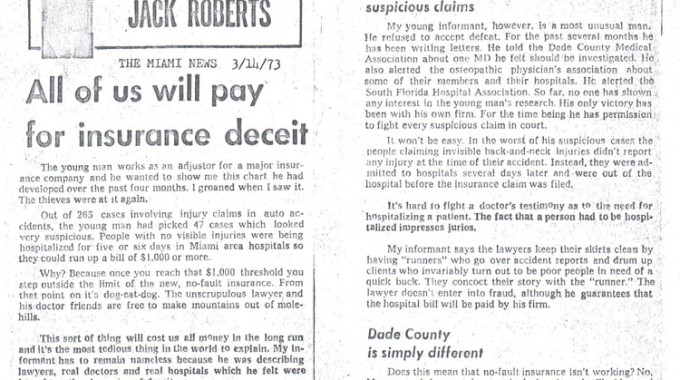 Fraud News Articles From 1973
Fraudulent activity has and always will be an issue in our society. These articles from Miami News date back to 1973 and prove the problem of fraud is timeless — and costly in automotive and medical insurance claims, as well as other areas of profession. Thank you to John Kruzewski for sending our way!
To discuss the history and trends in fraudulent activity in our society, contact the Brumell Group today at 877-880-5150 or visit the Fraud Consulting page on our site.