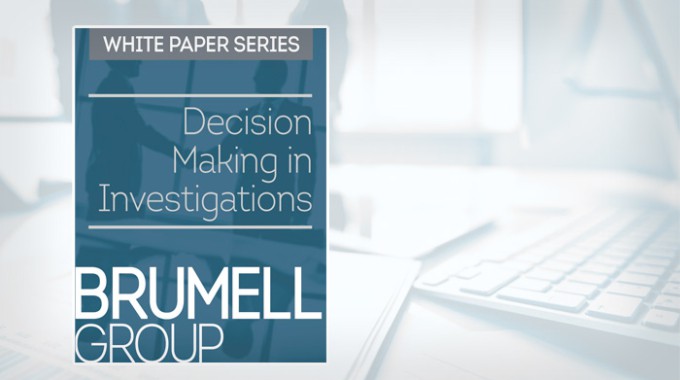 Decision-Making in Investigations – New White Paper Available
Do you need help deciding if and when you need the help of an investigator? Investigation services are crucial to those with a fiduciary responsibility to ensure that all monies paid are legitimate. Investigative services control costs of a claim by determining the compensability or liability of the claim, mitigation and/or determining fraud.
Investigative professionals research records and interview collateral parties to establish a plan of action to determine the next course of investigation. In our new white paper, "Decision-Making in Investigations," we go into more detail on why investigative services are needed, what kinds of red flags to look out for, how to move forward with a claim, and why you need cost-effective partnership.
For more information on partnering with Brumell Group for your investigation needs, call us today at 877.880.5150.